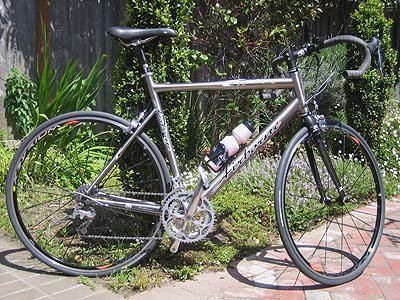 The hills get no quarter
Make: Airborne
Model: Zeppelin
Year: 2004
Weight: 20.75 lbs
Frame: Titanium (58 cm)
Key Components
Forks: Ouzo Pro (carbon fiber)
Wheels: Ksyrium Elite
Component group: Shimano Ultegra
Handlebars: Airborne Flyte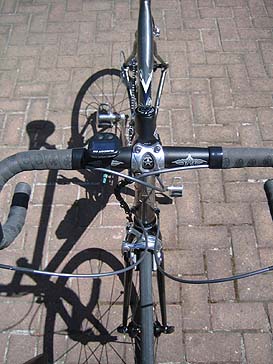 Hammer of the Gods
The Story
Purchased new from the now-defunct Bicyclery bike shop in Half Moon Bay, CA in April 2004 for $4,000.
This bike replaced the 1999 LeMond Buenos Aires I was riding. That bike had a 59 cm frame and it always seemed way too long for me. The Blade fits me perfectly and meets my primary road needs: steady on the descents, stiff and light on the climbs.
To date, all parts are original, except for brake pads and tires.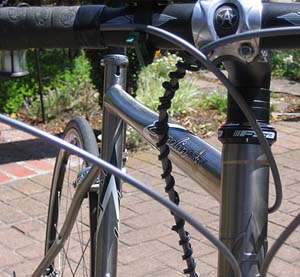 Rock and roll!